Lilium x 'Pixie' Series

Asiatic Lily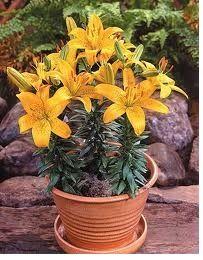 Blooms in early summer.  Great for adding color to a bouquet.
Great for containers
Attracts butterflies
Growing Tips:
Plant close to the bottom of the containers allowing for 3″ to 5″ of soil above bulb. This will help insure roots to develop along with the stem to insure a sturdy plant.
Characteristics & Attributes