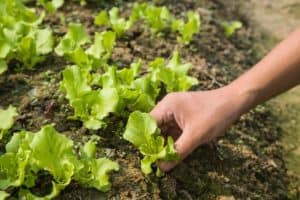 Specials on plants as well as classes and workshops oriented toward gardening in the fall.
So much to do this time of year, so let's go Back 2 The Garden.
Fall veggies….Landscape projects….Refresh patio planters….Cool-season flowers….Lawn renovation
New!!!  Join us for our Salsa Contest
Participate two different ways:
1 – Enter a jar of your salsa in the contest. Register by August 20th by phone or email. All we need is your name, phone number, and a list of the varieties of tomatoes and peppers used. Then bring in your salsa by Aug 23 before 6pm. Winners will receive a gift certificate to Longfellow's (use it for your tomato and pepper plants next year!).
2 – Sample the different salsas and vote for your favorite. Samples and voting take place on Aug 24 and 25 (Sat & Sun). Yum!
Specials –
Bare-Root Perennial Special – Hosta – $7, Daylily and Iris – $5.  Back by popular demand. Plant these small plants directly in the ground or re-pot for later planting. Fall is a great time to plant perennials.
Assorted Garden Deco and Gift Items – 50 – 70% off.  A great time to stock up on gifts for friends and family. We're clearing out certain lines to make room for new stock this fall.
Pottery Sale – 70% off in-stock items only.
Classes and Workshops –
Dealing with Deer in the Landscape – Saturday @11:00
David will discuss deer resistant plants, offer landscape design ideas, and discuss techniques on keeping these roaming ravagers away from your prize plants.  No Fee for this class.
Fall Container Workshop – Saturday @ 1:00
Refresh your containers and get ready for the fall gardening season. Workshop fee – $25 (5 plants, container, plus soil). Bring your own container and pay for materials.
Planting for Pollinators – Sunday 1:00
Butterflies, birds, and bugs don't stop feeding for many more weeks. Plant sources that will feed these important critters into November. Sue will guide you on the best plants for fall food supplies, many of which are native to Missouri. No fee for this class.
Succulents Workshop – Sunday 3:00
Grow succulents this fall and winter in any old or repurposed container. Let's have fun with this creative workshop. Any age is welcome. Workshop fee – cost of plants used, potting soil is free. Be sure to bring an unusual container!