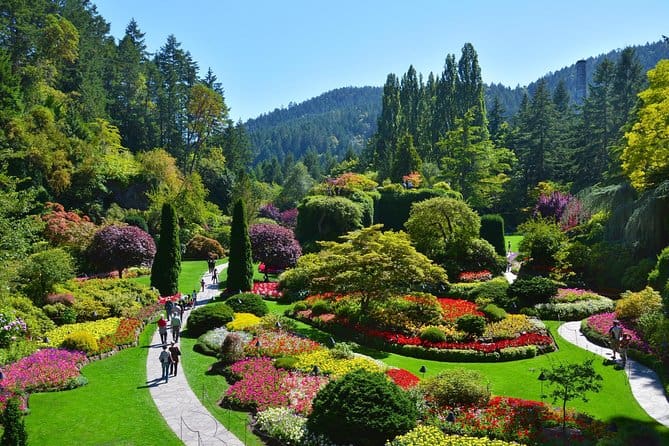 Vancouver – Victoria – Orcas Island – Seattle
"Join Bob and me as we explore the gardens and landscape of the Pacific Northwest, a place known for its luxurious gardens, exotic plants, and gigantic trees. This journey will be as exciting as travelling overseas, yet a lot closer with no jet lag. Vancouver is like a modern European city and the islands as exotic as the Caribbean. Take this short jaunt into fantasy land as we enjoy the flowers along the way." -Alice Longfellow
Day 1: Wednesday, July 8, 2020
Arrive in Vancouver. Begin your trip by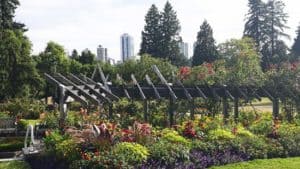 exploring Stanley Park and Rose Gardens. Stanley Park is Vancouver's first and largest urban park! Explore the 400-hectare natural West Coast rainforest and enjoy scenic views of water, mountains, sky, and majestic trees along Stanley Park's famous Seawall. Discover trails, beautiful beaches, and local wildlife. The Stanley Park Rose Garden, first established in 1920, boasts over 3,500 rose bushes, as well as a stylish west coast-inspired arbor supporting a combination of climbing roses and clematis. At 5:30pm enjoy a welcome dinner in the historic Teahouse in Stanley Park, with towering trees in its backyard and the ocean at its front door, the breathtaking view of English Bay, and the North Shore act as a backdrop. Head to your hotel to check-in at the Pacific Gateway Hotel overlooking the famous Fraser River with views of the North Shore Mountains.
Overnight: Pacific Gateway Hotel (D)
Day 2: Thursday, July 9, 2020
Take a short city tour then visit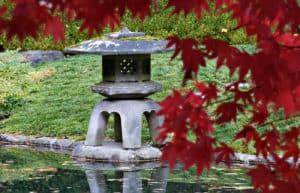 UBC Botanical Garden for a one-hour guided tour. UBC Botanical Garden is Canada's oldest university botanic garden, established in 1916. It curates a collection of 30,000 plants from 8,000 accessions. Later visit the Nitobe Memorial Garden, one of the most authentic Japanese Gardens outside of Japan. Drive to downtown Vancouver for lunch of your choice and next, visit Bloedel Conservatory located within the Queen Elizabeth Garden. Bloedel Conservatory is a domed lush paradise located atop the City of Vancouver's highest point. More than 120 free-flying exotic birds, 500 exotic plants and flowers thrive within its temperature-controlled environment. Finally, explore the VanDusen Botanical Garden, a 55-acre oasis in the heart of Vancouver with over 7,500 plant species and varieties from around the world.
Overnight: Pacific Gateway Hotel (B)
Day 3: Friday, July 10, 2020
Ferry to Vancouver Island in Sidney,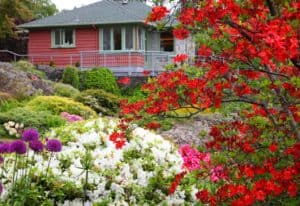 British Columbia. Grab your lunch on the ferry so you have time to enjoy the sights when you arrive! Enjoy a short city tour, visiting Craigdarroch Castle for a photo op. Craigdarroch Castle has one of North America's finest collections of Victorian residential stained and leaded glass windows that includes 32 or 47 original windows. Next, visit Abkhazi Garden, an exquisite heritage home and garden. From the street it's hard to tell what the garden has in store for you beyond the hornbeam hedge. On the other side you'll find a garden that embraces a natural landscape that is unique to Victoria. Travel to Beacon Hill and take-in additional sights. Beacon Hill Park has an abundance of natural features, including the native Garry Oak ecosystem with native wildflowers, large grasslands and Douglas-fir woods. Take advantage of the open vista across the Strait of Juan de Fuca. Check-in at Huntingdon Manor, perfectly located in Victoria's downtown harbor district.
Overnight: Huntingdon Manor (B)
Day 4: Saturday, July 11, 2020
Enjoy the morning at Butchart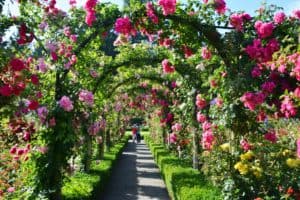 Gardens. Butchart Gardens is a National Historic Site of Canada. You'll find remnants of the original cement plant and millions of bedding plants in over 900 varieties awaiting you as you wander the gardens. Protruding from its center, a rock mound offers a grand view of the Sunken Garden. Marking the entrance, the grand Torii gate invites you to step inside the Japanese Garden where maple and beech trees rustle. A quaint garden, the Mediterranean Garden is not to be missed: growing lush, exotic plants from around the globe, it's a testament to the temperate climate. Eat lunch on your own at the gardens before enjoying a guided tour at Horticulture Center of the Pacific, home to the Pacific Horticulture College, presenting a year-round garden experience that all can enjoy. Located just twelve kilometers north of Downtown Victoria, British Columbia, you will find a public garden lovingly cared for by volunteers, staff and students. We started to grow in 1979 and are proud to be a "gardener's garden", connecting people with plants. Enjoy free time in Victoria Harbour before enjoying dinner on your own.
Overnight: Huntingdon Manor (B)
Day 5: Sunday, July 12, 2020
You'll leave Vancouver Island by ferry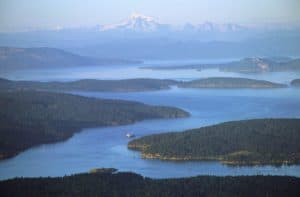 with a stop in Friday Harbor for border control, before re-entering the U.S. On your own grab lunch on the ferry to Orcas Island and check-in for two nights at the beautiful Rosario Resort with a marina view room.
Overnight: Rosario Resort (B)
Day 6: Monday, July 13, 2020
Begin the day by visiting the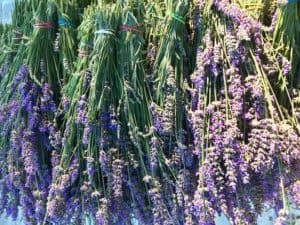 OrcaSong Farm and enjoy a guided tour. OrcaSong Garden offers an intimate contrast to the expansive, wide-open lavender and botanical fields in the valley below. Here, you'll find curving paths meandering among wildflower meadows, fruit trees, vines, and flower gardens. Next, visit Orcas Island Pottery, the oldest studio pottery in the Pacific Northwest. In the afternoon visit Orcas Island Village and Saras Garden. A full acre of flowers, trees, and grass to soak up the day or enjoy a picnic by the pond. The little chapel was an original homestead cabin that was barged over from Bellingham. Enjoy dinner on your own and drive back to the resort for the night.
Overnight: Rosario Resort (B)
Day 7: Tuesday, July 14, 2020
Leave the hotel early for the ferry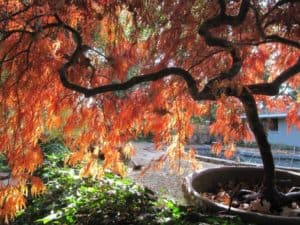 to Anacortes. Drive to downtown Seattle to eat lunch on your own and explore Pike Place Market. Next, visit the Washington Arboretum Botanical Gardens, a welcome oasis on the shores of Lake Washington. Its 230 acres contain a dynamic assortment of plants, some found nowhere else in the Northwest. Take a walk through the Arboretum and discover this beautiful living collection. Enjoy a tram tour through the collections, which are displayed in a variety of thematic gardens, ranging from the eco-geographic gardens in the south end to seasonal gardens such as the Witt Winter Garden. Check-in at your hotel in Edmonds, refresh and drive to Dunn Gardens for a docent guided tour. The esteemed Olmsted Brothers Landscape firm designed the Dunn Gardens in 1915. One hundred years later the vision of the Gardens as a place of timeless grace has been realized. Enjoy a catered farewell dinner in the beautiful gardens at 7:00pm.
Overnight: Best Western Plus Edmonds Harbor Inn (B, D)
Day 8: Wednesday, July 15, 2020
This morning your tour comes to an end and you will be transported to the Seattle Airport for your flights home. (B)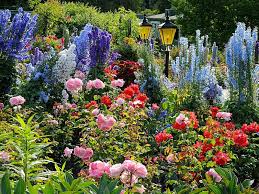 Please Note:
This Tour has been customized for guests of Alice Longfellow and begins in the beautiful city of Vancouver, Canada.
The tour price is $3,500 per person. Your international airfare and trip insurance have not been included. We have intentionally left these items out so you can customize this Pacific Northwest Gardens Tour as you desire with either pre or post stays to fit your adventurous spirit.
Reservations for this Tour will be coordinated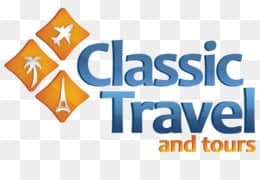 by Tamara Hellmann of  Classic Travel at: 1025 Southwest Blvd., Suite A, Jefferson City, MO 65109
All pricing is based on Double Occupancy. Pricing for Single Occupancy accommodations is available upon request but is limited and subject to availability. This tour requires moderate physical activity. You should be in good health, able to climb stairs and walk reasonable distances, possibly over uneven grounds and cobblestone streets.
A minimum deposit of $750.00 per person is due upon reservation.  Additional deposit amounts may apply based on the optional items you add to your package. Check or Cash payments are preferred; payments made via Credit Card will incur a 3.5% surcharge imposed by our tour operator. Reservations are made on a first come, first served basis.
Reservations made after the deposit due date of March 10, 2020 are based upon availability. Final payment is due by April 15, 2020.