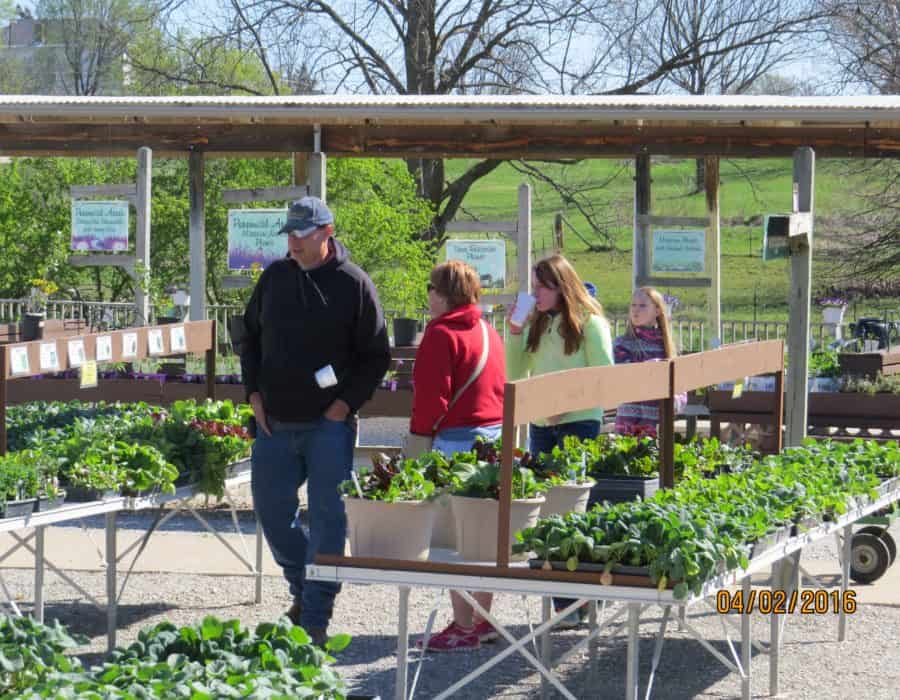 Mark your calendar for this iconic event.
Celebrating the beginning of the spring gardening season with specials, activities, and previews of what is to come.
Classes –
DIY Landscaping – Saturday @ 11:00
David Vance will bring his years of designing experience to highlight important features of an attractive landscape, including tips for success so you can do-it-yourself.
Vegetable Gardening in Containers – Sunday @ 2:00
Stacey Davis will share ideas on growing veggies in containers based on her years of experience.  Besides being weed-free, this new style of gardening is popular where space or accessibility is a problem.
Workshops –
Making a Macrame Hanger – Saturday @ 1:00
The craze of houseplants extends into ways to hang and display these beauties. Goldie Spencer will guide you through the steps to make your own hanger.  Workshop Fee $40 – includes a plant and 6″ pot.
Pot an Herb Container – Sunday @ noon
Start the gardening season with potting your own herbs to grow on the deck or patio. Mary Bleich will guide you through the steps in planting and caring for your herb plant, plus she will share tips on growing and using herbs.  Workshop Fee – $20 (additional containers $10 each).
Kid's Activities –
Bounce House
Corn Hole
(on Saturday and Sunday)
Specials –
Bedding Plant Coupon
back by popular demand
Pay only $40 for a $50 coupon
to be used on bedding plants, vegetables, hanging baskets, and seasonal planters
Pottery
select pots 50% off
All specials available Friday through Sunday
Join us for refreshments and drawings!