Spiraea x 'Double Play' series

Spirea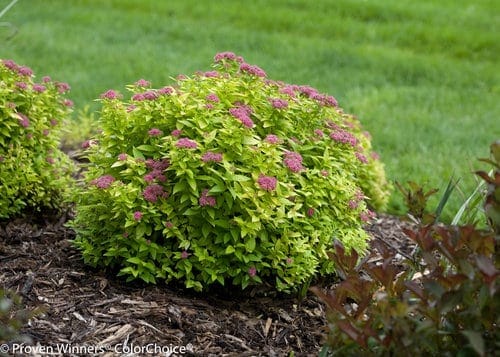 The Spirea Double Play series has been selected for superior color and landscape-worthy habits. They are bred to be showy from the time new leaves emerge til they lose their leaves in fall.
Double Play Artisan – Grows to 2.5′ tall, new foliage blushes purple-red before turning blue-green. Flowers are pink.
Double Play Big Bang – Large, light  pink flowers top the bright yellow foliage. Grows to 3′ tall.
Double Play Gold – The shortest of the series, this shrub grows 1.5-2′ tall. Dark Pink flowers top the yellow foliage. New growth takes on an orange hue.
Characteristics & Attributes